Artistic Advisory Council
DANB Artistic Advisory Council Statement
The purpose of the Dance Alive National Ballet Artistic Advisory Council is to provide ongoing artistic input from national leaders in the arts to the DANB artistic leadership. The goodwill and expertise that these leaders lend to DANB will enrich the creative tapestry of DANB. DANB embraces all humanity,  respecting our differences, appreciating our similarities, and celebrating the art of dance.   
The DANB Inaugural Artistic Advisory Council is comprised of professional artists who have all contributed for many years to the Company. We honor them, we applaud them, and we thank them.
Inaugural Artistic Advisory Council, 2021-22
Liston (Lin) D. Bochette III is an internationally recognized athlete, artist and civic leader. He participated in several Olympic Games as an athlete and administrator. He received his Bachelor's degree in Fine Arts from the University of Florida, a Masters former Inter American University, and completed a Ph. D in Education from Pacific Western University. He was inducted into the University of Florida's Hall of Fame, and was awarded a Citation of Merit by the Senate of Puerto Rico.
Bochette competed internationally in the decathlon for Puerto Rico and won a gold at the 1982 Central American and Caribbean Games. He participated in the Summer and Winter Olympic Games in various capacities  from 1984-2002. He was unanimously elected as Secretary General of the World Olympian Association and served for two terms. He founded the Pan American Olympians Association in 2006 to improve fellowships among the Olympians in the hemisphere and created the International Cultural Consortium for enhancing the union between sport and culture as an educational instrument and Chaired the Olympian Foundation. In 1992 he was awarded a Gold Medal by the President of the International Olympic Committee in 1994, and in 1996 was named the International Sports Artist of the Year by the US Sports Academy, where he later served on the Board of Directors.
Has has an extended history of public speaking, has addressed meetings at the United Nations and has served on many international federation bodies, including the United States President's Panel on Olympic Affairs.  He serves as a consulting partner for Arnold Entertainment and film productions. He is a published author and his artwork has been in exhibitions in major cultural capitals.
He was the co-founder, along with four time Olympic Gold Medalist Al Oerter, and board member for the Art of the Olympians. During that time, he contacted Dance Alive National Ballet to perform at the request of His Serene Highness Prince Albert of Monaco for AOTO (Art of the Olympians) at their annual fund-raiser.
" Dance Alive National Ballet ", he says, " is one of the great contributors to the arts and cultural life in our region. My personal involvement with the Company dates back to my childhood, and has flourished for over six decades. Whether working in a collaboration of programs or simply attending performances I admire the commitment, creativity, and conscious effort that drives them towards excellence. Dance Alive National Ballet enriches the lives of everyone it touches."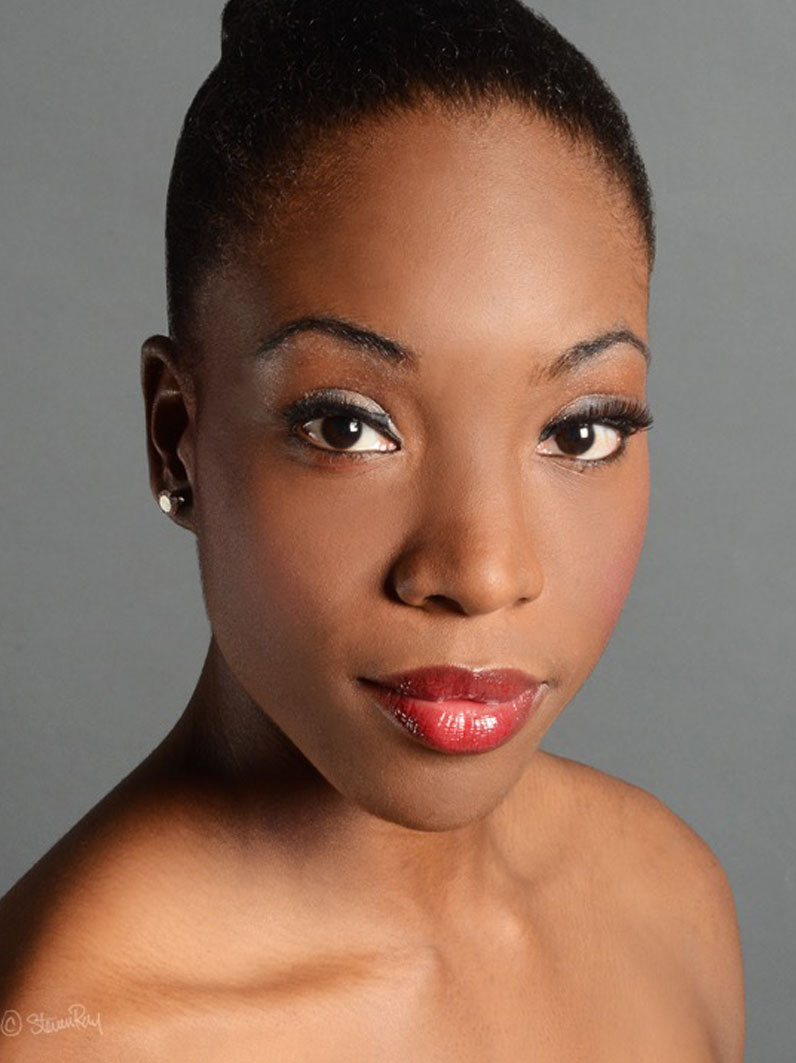 Omoniyi began training at Pofahl Studio in Gainesville, FL studying extensively in ballet/pointe and later also training in jazz, modern and hip-hop. She also studied at multiple summer intensives including Santa Fe Dance Intensive, The Ailey School, South Carolina Dance Conservatory, and Complexions Contemporary Ballet to name a few. As a former company member with Vibrations Dance Company and Dallas Black Dance Theatre, Omoniyi performed across the nation and internationally. Mrs. Obioha is an alumnus of Florida International University where she received her B.A. in Dance Education and currently serves on the staff of Destiny Devoted Dance in Plano, TX. Omoniyi also actively serves her community as a member of Delta Sigma Theta Sorority, Inc.
Kyle "Rowdy" Ridaught is the Director of Capital Projects at American Ballet Theatre (ABT), where he also served as Director of Development for five years.  Prior to joining ABT in 2011, he was the Vice President of National Corporate Partnerships at Teach for America.
Kyle is the former Director of Strategic Giving and Senior Vice President for Corporate Philanthropy at Lehman Brothers.  His responsibilities included oversight of corporate and foundation giving, volunteerism initiatives, sponsorships, board service initiatives, and a global employee giving campaign.  Kyle also served as Vice President & Treasurer of The Lehman Brothers Foundation and served on the Board of Directors of The Neuberger Berman Foundation from 2009 to 2013.
Kyle was the Manager of Institutional Development at ABT from 1998 to 2000, and was a business development analyst with CSC Index, a management consulting firm.
Kyle grew up studying tap, jazz, and ballet at Pofahl Studios and dancing with Dance Alive National Ballet in Gainesville, Florida.  He danced professionally after college, working for Opryland Productions, Jean Ann Ryan Productions, and Radio City Music Hall, among others.
Kyle holds an International Baccalaureate diploma from Eastside High School;  a B.A., cum laude, in political science from Duke University;  and an M.B.A. from New York University's Stern School of Business, with concentrations in finance and management.
Ms. Scannella is currently the Production Manager for "Legends In Concert" at the OWA Theater in Coastal Alabama. She oversees a cast of Tribute Artists, and live band with singers & dancers performing year-round at their custom designed state-of-the-art theater.  She served as the Production Manger for Legends limited engagement touring shows for five years prior to opening the show at OWA.
Ms. Scannella received her dance training from Pofahl Studios in Gainesville, Florida with founder Mary Ellen Pofahl, and daughters Judy Pofahl Skinner and Kim Pofahl Tuttle. They provided performance experience and exposure with the Gainesville Civic Ballet and summer study in NYC.  After earning a B.F.A in Theatre from the University of Florida, Ms. Scannella pursued a professional performance career dancing for 20 years in production shows in the Bahamas and Atlantic City. While in NJ, her performance experience was diverse as performing with Atlantic Contemporary Ballet to dancing with Gene Kelly to ice-skating in a dance & ice show!  She was a Ron Lewis dancer, a soloist, featured dancer, line captain, a company manager, choreographer, and dance studio owner.
Post-professional career, Ms. Scannella returned to Gainesville and performed as a Guest Artist with Dance Alive National Ballet and was also an Adjunct Lecturer teaching jazz dance for UF's School of Theater & Dance.  She received a John F. Kennedy Center for the Performing Arts internship where she was Twlya Tharp's assistant for a residency that became a performance series of new works in Washington D.C. and New York.  They reconnected for Ms. Tharp's hit broadway show "Movin' Out" as Ms. Scannella served as her personal assistant for the Chicago pre-broadway opening and on to NYC where the show opened at the Richard Rodgers Theatre.
As a national and international award-winning composer, the music of Stella Sung has been performed throughout the United States and abroad.  She served as the first Composer-in-Residence for the Orlando Philharmonic Orchestra (2008-2011), and served as Composer-In-Residence for the Dayton Performing Arts Alliance (2013-16), sponsored by New Music USA, the League of American Orchestras, ASCAP, the Aaron Copland Fund, and the Andrew Mellon Foundation.  She continues to serve as Composer-in-Residence for Dance Alive National Ballet (Gainesville, FL) where hse has composed music for several ballet and promotional videos for the Company.
Stella Sung is the recipient of numerous awards including a 2020-21 "Commissioning Grant for Female Composers" from Opera America, and a 2021-22 National Endowment for the Arts grant for her opera The Secret River, commissioned and produced by Opera Orlando, a Phi Kappa Phi National Artists Award, Florida Individual Artists Fellowships, a fellowship at the prestigious MacDowell Colony, the NEA, New Music USA, the German Ministry of Culture, and the American Society of Composers, Authors, and Publishers (ASCAP).
Premieres, performances, and commissions of Dr. Sung's work have included compositions for world-renowned cellist Yo-Yo Ma, the German Ministry of Culture (Rhineland-Pfalz), the National Symphony Orchestra, the Hong Kong Philharmonic, the Cincinnati Pops, the Houston Symphony among others. Several award winning documentary films have been made about Sung's work garnering a Silver Medal Award from the 2011 Park City Film Music Festival (Park City, Utah),   Cultural Arts Award at the 2009 International MOFILM short film festival and Telly awards in 2007 and 2011.
The music of Stella Sung is published by the Theodore Presser Music Publishers (USA), Editions Henry Lemoine (France), Southern Music Company (Keiser, USA), and Sonic Star Music Productions (USA), among others.  Sung's compositions have been broadcast on radio stations world-wide including WGBH-Boston, WBUR-Boston, WNYC-New York, KING FM radio (Seattle, WA), the Bavarian Radio (Munich,Germany), the Swedish National Radio, and Radio Vaticana (Rome, Italy).
Sung holds the Bachelor of Music degree (piano performance) from the University of Michigan (Ann Arbor), the Master of Fine Arts degree (Composition) from the University of Florida, and the Doctor of Musical Arts degree (piano performance) from the University of Texas at Austin. Dr. Sung has been recognized by the University of Florida as a Distinguished Alumna, an Alumna of Outstanding Achievement, and has also received a Distinguished Achievement Award from UF.
Dr. Sung is director of the Center for Research and Education in Arts, Technology, and Entertainment (CREATE) at the University of Central Florida, College of Arts and Humanities. Dr. Sung holds a "Pegasus" Professorship, the highest honor awarded to distinguished faculty members at the University of Central Florida  and is also an endowed  "University Trustees Chair" professor.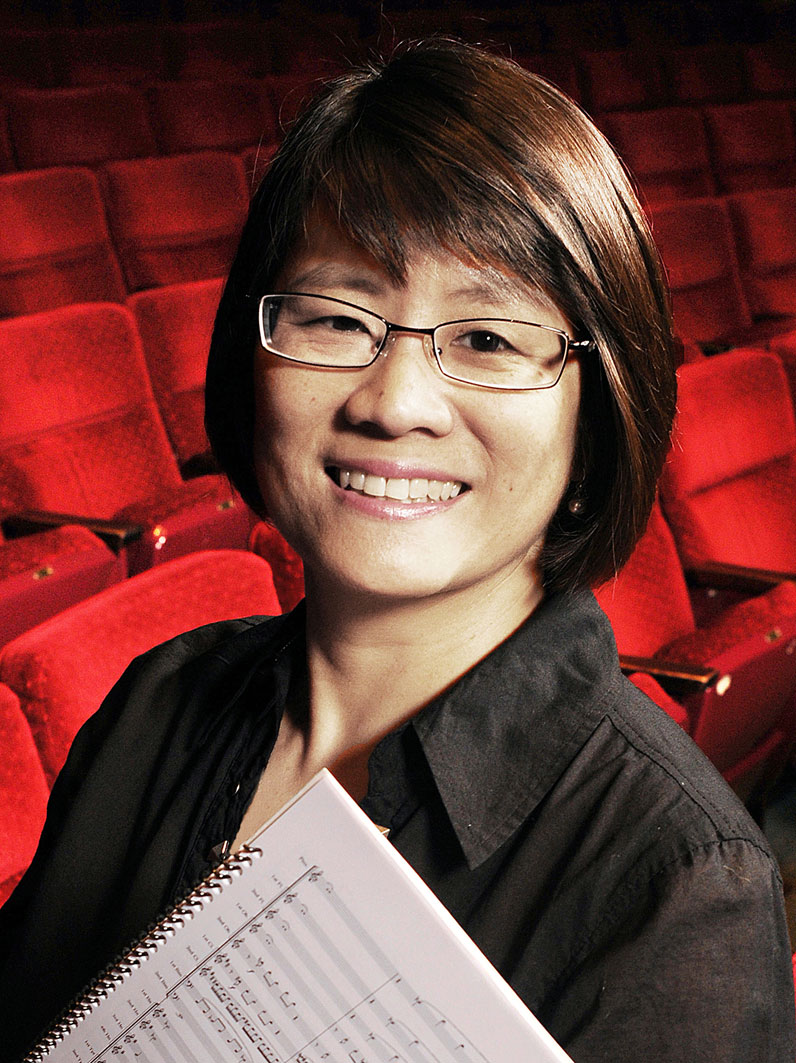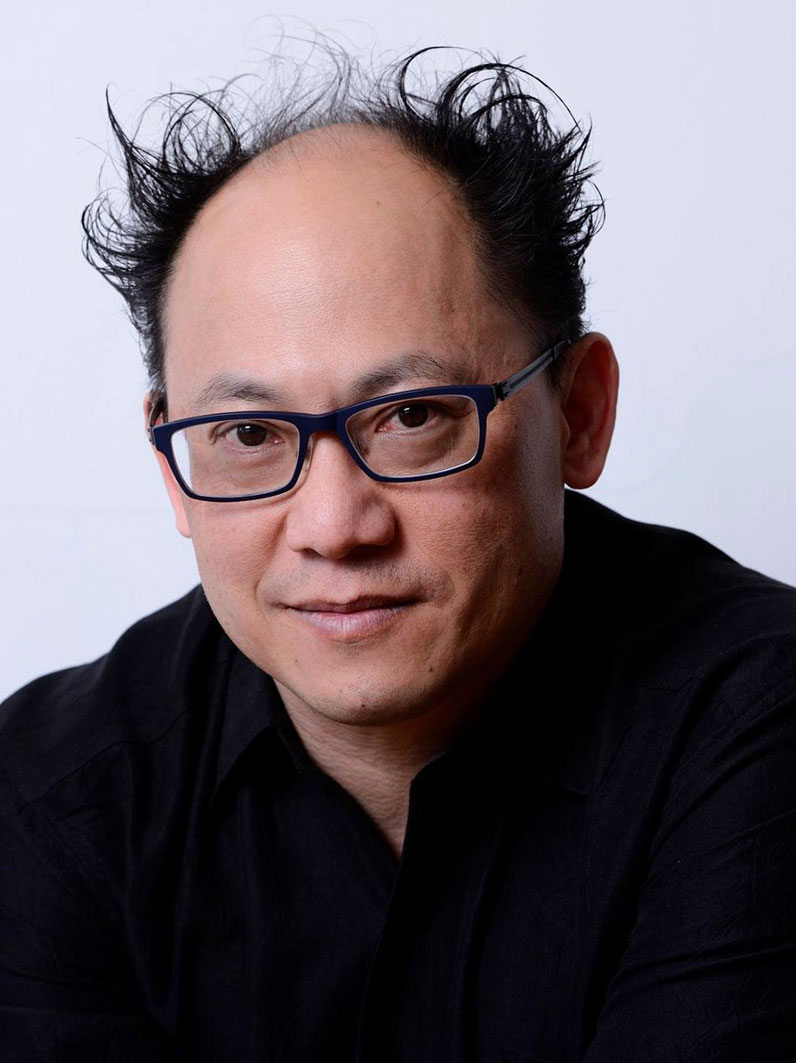 Passionate about dance since his childhood, Rick has studied and worked professionally in classical ballet, jazz, modern, contemporary dance, hip hop, tap, and tango.
As principal dancer with La La La Human Steps for eight years, Rick toured and performed in over 25 countries and 100 different cities. He has also worked in the movie industry in Los Angeles, as both a dancer and actor.
In 2004 he joined the Cirque du Soleil Casting Team as an Artistic Talent Scout for all styles of dance, where he ran auditions, evaluated demos, and cast numerous running shows and new creations over the course of 16 years. He is also a dance and acrobatic choreographer, having choreographed for Utah Ballet, Dance Alive! National Ballet, and various independent projects over the course of his career. He was also one of the original acrobatic choreographers on Cirque du Soleil's big top touring show Volta.
In addition to La La La Human Steps, Rick has performed with companies such as Ballet Austin, Sacramento Ballet, Boston Ballet and Dance Alive! National Ballet, and explored dance through several independent projects of his own. He has worked with numerous choreographers, including Édouard Lock, Twyla Tharp, Tom Pazik and Gus Giordano to name just a few.
Today, Rick is the CEO of Choreography Online, the world's first online choreography market, and both producer and director of the International Online Dance Competition (IODC). He has been a regular freelance writer for dance blogs and magazines since 2015, and keeps a continual close eye on the artistic scene both at home and abroad in the never ending search for talent, inspiration, and opportunities to educate, inform, and improve all facets of the dance industry.