Dance Alive National Ballet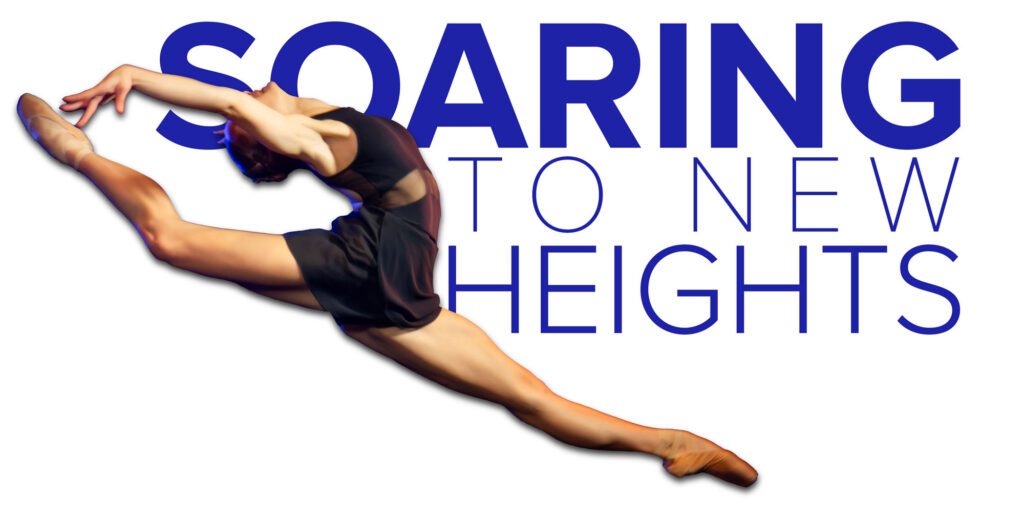 SPONSORSHIP OPPORTUNITIES
Congratulations are in order! Dance Alive National Ballet is indeed Soaring to New Heights. The Company is preparing to build a new 20,000 sq. ft. Cultural Center that will include a Dance and Music Academy, Outreach programs, and a Black Box Theatre for performances and rentals, all situated on beautiful grounds in central Gainesville. A true cornerstone of the arts in the heart of North Central Florida. 
With the merging of Dance Alive and Pofahl Studios, quality instruction will be assured, and with the new location students and renters will have fast and easy access.    
CAPITAL CAMPAIGN GOAL
The project is a multi-million dollar undertaking with an initial fundraising goal of a minimum $5 million. Due to a generous lead gift of $500,000 and a partial matching gift of $250,000, we are well on our way.  But this is just the beginning. The final goal is only a destination we can arrive at with your help. 
We are asking you to support our international award-winning dance Company by making a tax-deductible donation toward our $5,000,000 Capital Campaign. Donations may be made by numerous methods such as cash, checks, stock, wire transfer, a gift agreement or pledges payable over time. For further information regarding this, contact James M. Roberts, Capital Campaign Chair at [email protected].
Pledge levels and naming opportunities are listed below. 
BENEFITS AND NAMING OPPORTUNITIES
And for your review, we have included architect examples of exterior and interior building treatments, including a large dance studio, black box, music studio and sample lobby.
BUILDING EXAMPLE PREVIEW
ALL PICTURES SHOWN ARE FOR ILLUSTRATION OURPOSES ONLY.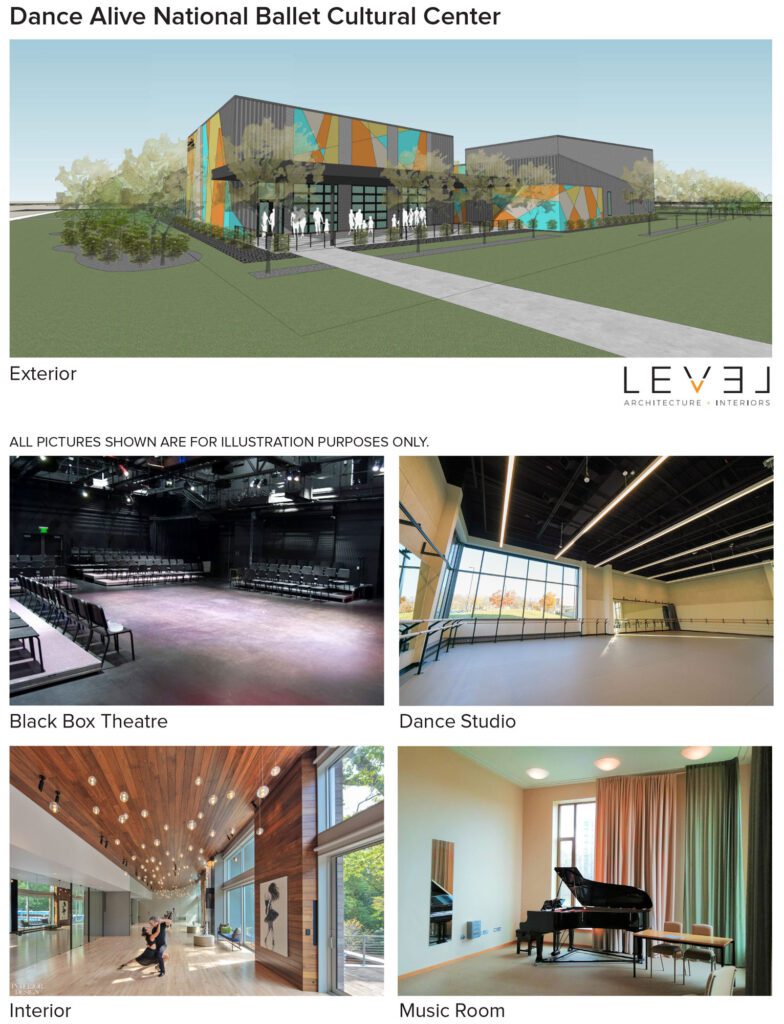 THANK YOU IN ADVANCE FOR YOUR GENEROUS CONTRIBUTION!
All eligible donations received by year end shall receive a tax donation receipt for that year's tax year filings.
Download the Charitable Pledge Agreement below