DANCE ALIVE NATIONAL BALLET & POFAHL STUDIOS PRESENT
ANNUAL MOTHER'S DAY CONCERT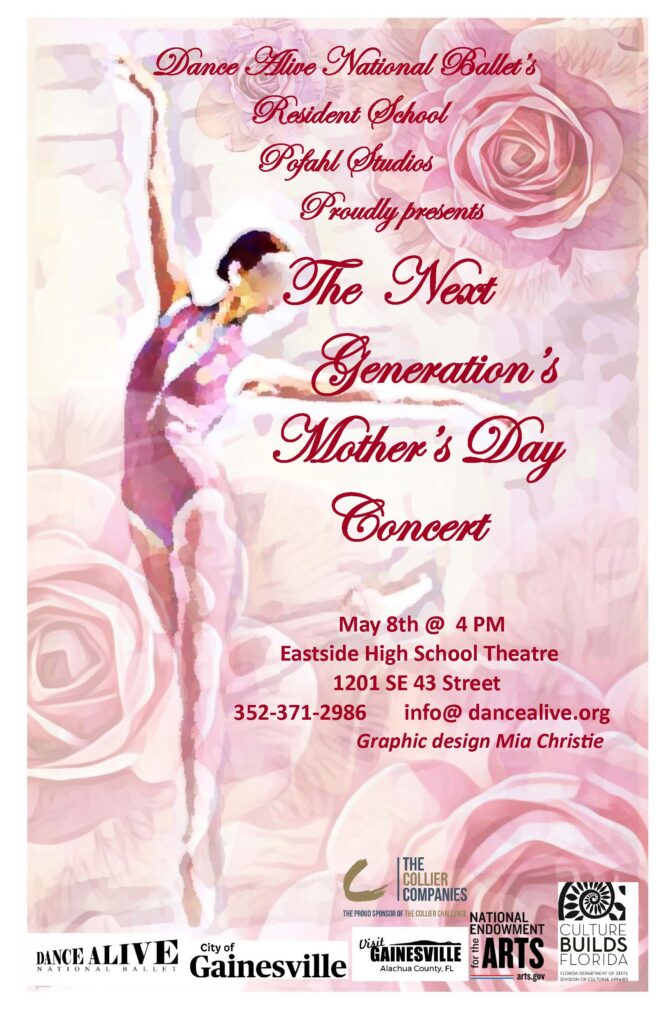 The perfect way to celebrate Mother's Day for these amazing young performers.
It is their gift to the women in their lives who are helping them grow into strong, mature, caring individuals. The program is designed to entertain you, the audience, and provide the dancers the opportunity to grow in technique and as performers.  Join us with the potential dancers in your family and then leave, with a smile on your face, for a Mother's Day dinner!
Works include neo-classical ballet, traditional ballet, jazz, contemporary works, tap and musical theatre works with music from Strauss to RedOne – Dream Girls to Hair Spray!
Choreography includes new works from DANB Principal dancers Rachel Ridley and Tales Ribeiro with additional works staged by DANB Principals Jessie Dominguez and Andre Valladon.  One work, Desposito, will be performed in honor of dear friend, Ukrainian ballerina Oksana Maslova.
These 25 dancers look forward to seeing you and sharing their gifts with you.
The future of dance is very bright!
This performance by Next Generation provides support for DANB's educational programs.
The Next Generation is a group of student dancers who present numerous programs and activities for community service projects in support of Dance Alive National Ballet's mission and programming. Since September 2021 the group has participated in 19 DANB performances at home and on the road and presented and performed in 17 community service activities.
Keep up with us on Facebook, Instagram, and TikTok